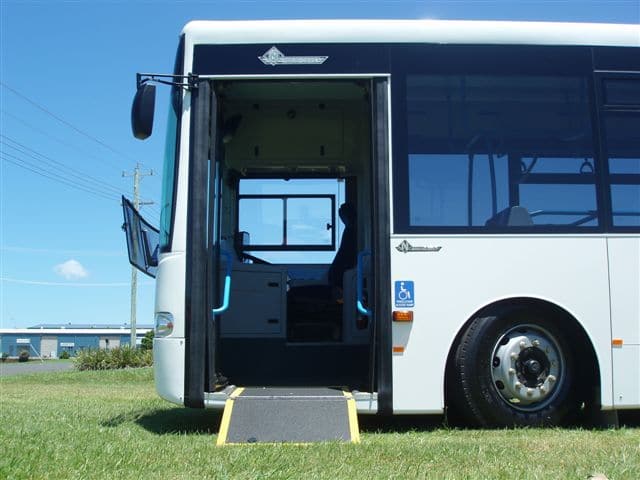 ALL PURPOSE MODERN STANDARD CHARTER BUSES
41-49 Seat Wheelchair Accessible Buses
ALL PURPOSE MODERN STANDARD CHARTER BUSES
We have a large range of purpose-built accessible buses and coaches.
Wheelchair Coaches:
14 & 18 Seats with 1 or 2 wheelchair spaces
Deluxe Mini Coaches
Rear and side loading lifters
Wheelchair lock down system
All other seats have seat belts
41, 45 & 49 Seats with 2 wheelchair spaces
Low Floor Buses with load ramp
45 Seats with 2 wheelchair spaces
Passenger Deluxe Coaches
Side Loading Cassette Lifters for up to 2 wheelchairs
Floor lock downs
All our wheelchair buses are air conditioned and have vinyl floors. Our fleet is GPS tracked and driven by our professional, caring experienced drivers.
All our vehicles are perfect for local or extended trips. Talk to us about our specialty charter and tour services.