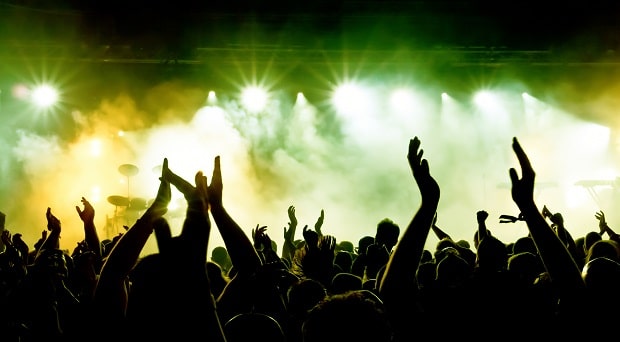 Concerts and Events Transport
Get your group of friends, family or colleagues together, large or small, and head out to one of Sydney and Rural New South Wales' Concerts or Events in 2020-2021.
We have listed several known concerts and events but we are always available for any event that comes up. 
BUS HIRE FOR… 
*ALL CONCERTS 
 *ALL EVENTS 
Travel safely and comfortably in one of our budget charter buses, mini coaches or large deluxe coaches* to and from the venue.  10/24/39/43/49/57 Seaters available with our drivers   Support the Artists, Event Organisers and Venues as we all get back together again after Covid-19.   * Our Luxury Vehicles large and small have a zero tolerance alcohol, smoking and drug policy.  Payment of a bond upfront will allow moderate drinking on-board our budget charter buses and mini buses.  Smoking and the consumption of drugs is strictly forbidden on any type of vehicle. 
We arrange the transport- you arrange the tickets. 
Make an enquiry
Contact us today to request a call back from our team
Make Australia Fun Again Post COVID-19
SEE SYDNEY- SEE NSW- SEE AUSTRALIA
After Bush Fires, Floods and COVID-19 make 2021 and 2022 the time to get your friends, family, colleagues, associations together – hire a bus- hire a coach and get out and about.  Spend money where it counts the most  *Support Country People   * Support the Entertainment Industry * Support Restaurants, Pubs, Clubs and Attractions who all employ people- Australian people! 
 Bus and Coach Hire for All Concerts – All Events!!! 
Enquire about… 
The Crookwell Potato Festival May 2022
The Hunter Valley Wine and Food Festival June 2022
Pie Time at Mittagong June 2022 
Aberdeen Highland Scottish Festival July 2022 
Whale Dreamers Festival July 2022
The Jamberoo Music Festival July 2022 
The Horses Birthday Festival August 2022
The Newcastle Jazz Festival August 2022
The Hunter Valley Cheese and Chocolate Festival July 2022
The Bitter and Twisted Boutique Beer Festival Nov 2022
Taree Cup Races   August 2022
Spring -Into -Corrimal Festival September 2021 and 2022
The Hidden Forest Music Festival Sept 2021 and 2022
The Peter Allen Festival Tenterfield Sept 2021 and 2022
The Mudgee Wine and Food Festival September 2021 and 2022 
When you deal with North Sydney Bus Charters the point of difference is our investment in people, service, fleet and technology.  You are dealing Direct with an Accredited, Licensed NSW Operator, not a broker, not an agent. We stand by our reputation and integrity and we are with you all the way from your initial contact to the completion of your Charter movement